Ghazni & Logar Provinces -EMERGENCY AID FOOD AND NON-FOOD ITEM DISTRIBUTION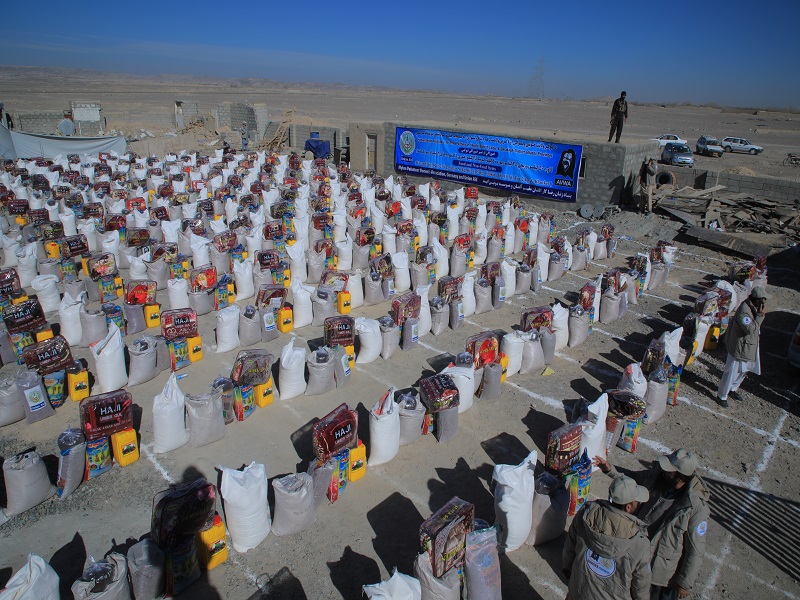 Project Name: Ghazni & Logar Provinces -EMERGENCY AID FOOD AND NON-FOOD ITEM DISTRIBUTION
Project Location: Khoshi district of Logar Province & Qara Bagh district of Ghazni Province.
Project Start Date: 16-Oct-2022
Project End Date: 30-Nov-2022
Introduction
Following the deadliest Flood that occurred in Ghazni and Logar Provinces of Afghanistan. The Qarabagh district of Ghazni and Khoshi district of Logar has experienced the most destruction and causality rate than any other districts in Ghazni and Logar Provinces. To respond to the most vulnerable households, affected by the flood, the Afghan Women Volunteer network has initiated a response to reach out to the affected people by providing and significantly assisting the affected families by distributing Food items, to overcome their basic access to food, for at least 3 months. The criteria for selecting the most vulnerable community members have been identified, to reach out to those who are most affected and have received less assistance or have not received any sort of assistance in terms of food and non-food items from other Aid agencies.
The Project was implemented in three phases:
Initiation of Assessment

Execution of Survey

Distribution of packages to affected families
Conclusion
In Conclusion, the Union Aid has been executed and concluded the Logar and Ghazni Project successfully and within the project time limit the team effectively carried out all the official obligations with the governmental authorities, execution of site survey, communication with the tribe leaders, Distribution of the food items and reporting. As a result, the vulnerable families appreciated the restless tasks carried out by the AVWA and Union Aid to help and assist them in terms of providing Food and Non-food items.